Have You Made an OOK? – An App to Inspire Reading.
Step inside the world of OOKS, where your OOK goes on an adventure. Find StoryStuff, add some art and decide what path they will take. When the adventure comes to an end, you have created your very own story that then becomes your very own (b)OOK.
Sometimes you come across a product or concept that really captures your attention. This happened when I came across OOKS at BlogOn. It brings the magic of creating a story and the interactivity of an app together to create a personalised book in a fun way. Where you can see your artwork and choices created in either an eBook or hard copy.
Creating your own OOK (book)
Working through the story took me back to the days of choose your own destiny books. But instead of having to flip to pages, you make the choices as you follow the adventure. Visit the Marshmellow Volcano or the Toe-nail caves, it's totally up to you.
The app is very child-friendly, with no ads. As soon as I downloaded the app (which is available on both Apple and Android) the kids were straight there wanting to play. They really enjoyed creating their own OOKS character by answering a few simple questions. It was suitable and enjoyable for both my 8 and 3-year-old. They made a few characters before settling on one.
Once your Ook is made, the adventure starts, where you are prompted to make selections, colour in or draw items and try different story alternatives. There were giggles heard at some of the options, like purple scrambled belly button fluff.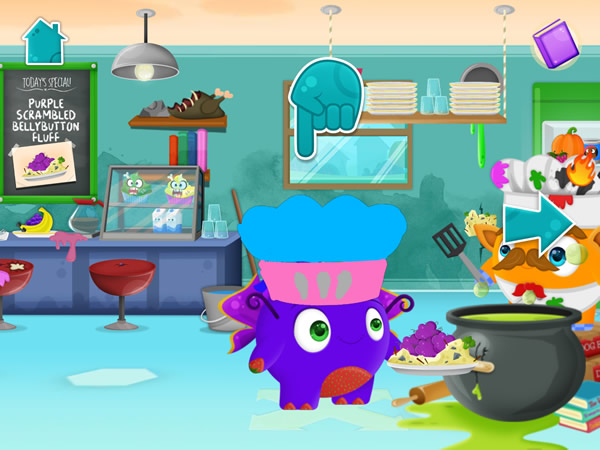 Once the adventure ends, it generates a book of the story including the choices made. You can then purchase an ebook or hard copy by entering an adult's year of birth or go back to the start and try a different path.
Use the code MYFREEBOOK on the OOKS website to get a free eBook of your story.
Not only does it create a story based on selections made but the artwork created in the app is also in the book too. Bringing a whole new level to personalised books.
It can inspire reading and creativity, bringing digital and learning play together.
Not just a personalised story
In the world of OOKS, there is also games apps and film shorts. After only a couple of days, both my children are hooked on OOKS. While on the website we took a look at the shop and they have already added backpacks, mugs, t-shirts, and hoodies to their wish lists. (And so have I)
Download the app, and turn screen time into a fun and educational time experience. Enter the world of OOKS!
---